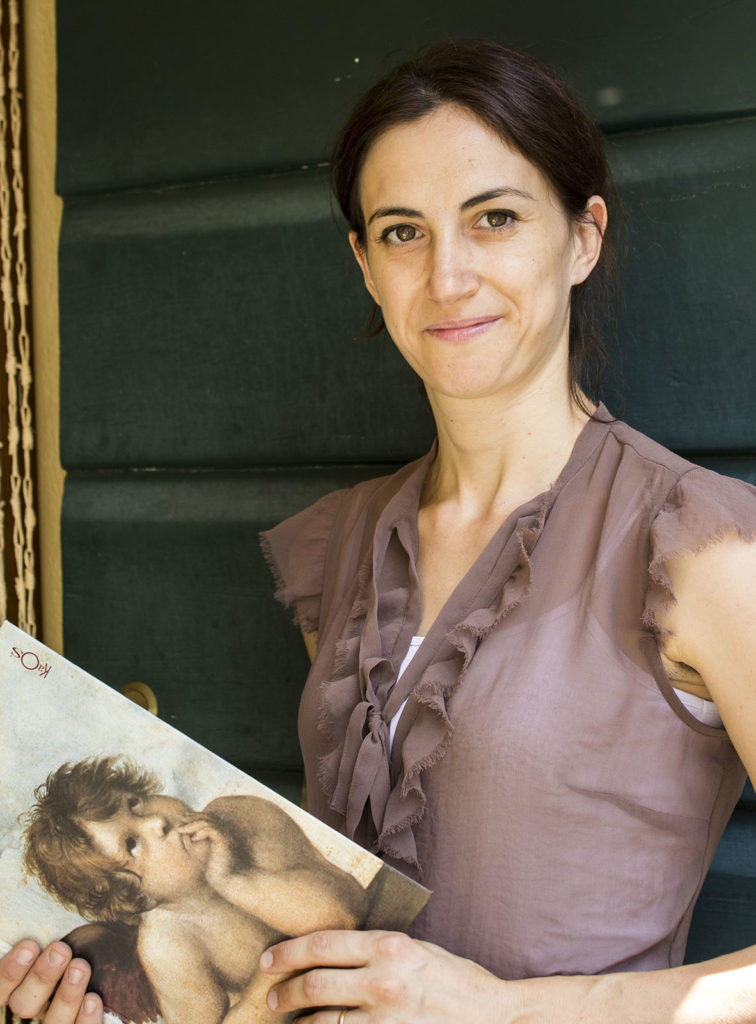 Hi, my name is Stefania and I am a young artisan who paints her ceramics in the beautiful historic center of Cortona. In addition to nurturing a great passion for ceramics, recently with my family we have decided to renovate with care and love a small apartment located in the historic center of the city of Cortona and transform it into a welcoming home to host tourists from all over the world. We do not live near the structure but we are still available 24 hours a day for your every need. The customer must feel at home. With those who wish, we are happy to become friends with our guests.
My purpose is to make the guest feel at home
Our apartment is located on the ground floor of an independent building dating back to the early nineteenth century, the structure is a studio apartment developed on a single floor without stairs ideal for 2 people with the possibility of accommodation for another 2 people on the sofa bed in the living area. The main door leads directly to the large living area consisting of a kitchen made entirely by hand by an artisan and embellished with hand-painted artistic ceramics by the owner. The living area from the sleeping area is divided by a large arch made of stone and brick, which highlights the wonderful ceiling in wooden beams and bricks typically in Tuscan style as well as the antique terracotta floor. The bedroom, consisting of a double bed and a large wardrobe, is divided from the rest of the apartment by an elegant curtain. The bedroom leads directly to the bathroom consisting of a large shower cubicle with stone floor, a ceramic sink entirely made and painted by hand, as well as the mirror, the decorative wall tiles and the chandeliers. All these ceramics are painted by the owner who has her workshop shop located in the historic center of Cortona, where you can admire all her artisanal and artistic creations.